By Shawn Scott Smith| June 24, 2011 | Comments Off on CONvergence Is IMMinent
"Final email from the convention before the big show"
Early badge pickup June 25
We're trying something new this year and letting you pick up your convention Badge early. You'll still need to swing by Registration at the convention to pick up your publications, but you'll be able to avoid that at-con line to pick up your badge if you already have it!
Pick up your badge early from our Mission Control space at Event Horizon this Saturday June 25 from 10:00am – 2:00pm and again from 4:00pm – 8:00pm.

Waterbury Building
1121 Jackson St  Suite 106A,
Minneapolis, MN, 55413
There will be no monetary transactions at this pick up event.
If you can't swing by to pick up your badge this Saturday, Registration will be open for business as usual at the con, but in two new locations! Wednesday and Thursday we'll be located in the Garden Court area near the pool, and then on Friday Registration moves to Atrium 8 for the rest of the weekend.
Please NOTE: You must bring your badge to the CON. If you lose or forget your badge, there will be a $20 fee to replace it.
Volunteering
The Volunteer Table is located in CONvergence Central. Please stop by to sign up for volunteer shifts.
Wednesday  Noon – 6:00 PM
Thursday   Noon – 12:00 AM
Friday     9:00 AM – 11:00 PM
Saturday   9:00 AM – 12:00 AM
Sunday     10:00 AM – 5:30 PM & 7:00 PM – 9:00 PM   
"Connie Points" are here! Stop by the Volunteers Table for more information and pick up your "Connie Points" card to get started.
Special Volunteer Request: Logistics needs your help with move-in and move-out. CONvergence moves out on Monday, July 4. Many moving companies are not open due to the holiday and we sure could use extra hands to make that task go easier. Contact Amy McInroy from Logistics to help out.
Panels and Programming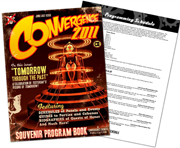 The CONvergence 2011 programming schedule complete and available online! You can look at our online schedule at schedule.Convergence-con.org. This content is even optimized for many smart phones at schedule.convergence-con.org/mobile-site
You can also view the CONvergence 2011 Souvenir Program Book in PDF form.

Your Hotel Needs
Don't have a reservation?
Read this news
Guarantee Your Hotel Reservation Read about it
Shuttle Bus available to Satellite Hotels  Read the news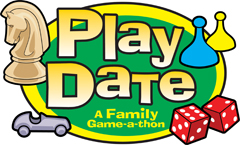 Make a Play Date at CONvergence
Donate Board Games to Win Free Registration
 
Play Date wants your gently used board games for our new all ages board-game event this November. Bring your games to the Volunteer's Table at CONvergence 2011 – each game you donate gives you a chance to win 2 Adult Registrations to Play Date 2011. (Three winners will be drawn.)
 
Register now for Play Date 2011! Pre-registration forms are available at CONvergence on the 22nd floor, in CONsuite Gaming, and at the Play Date table in the CONvergence Expo—2nd floor, in the Bloomington & Edina foyers.
 
Play Date is a game-a-thon sponsored by Convergence Events on November 26-27, 2011 at the Minneapolis Marriott Southwest in Minnetonka. The event will be open noon to noon, and you can pick your own experience: come and go for a casual good time with family and friends, stay up late, or even stay over! Hotel Rooms are available in the Play Date room block. All ages are welcome!
Recent News Items of Interest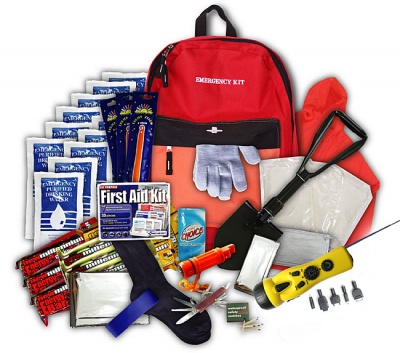 CONvergence Survival Tips (A CONvergence Refresher/First-Timer's Guide)
CONvergence Accepting Credit Cards
Signage Team Needs Help Wednesday
For your own signage there is but one true tape
New Outdoor "Smoker's Paradise"
Remember EARTHvergence? You don't? Get thee to YouTube!


Face to Facebook!
 
You can join some of our convention departments on Facebook too: Harmonic CONvergence, Connie's Space Lounge and COF2E2 invite you to follow their exploits year-round.
---
Community Highlights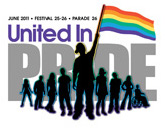 Warm Up for CON: Join us at Pride
Geek Partnership Society is gathering several organizations to host a joint booth for Twin Cities Pride, June 25 & 26 at Loring Park in Minneapolis. CONvergence will join them and celebrate with our LGBT community members. Join us and start your week before CON in style! If you'd like to volunteer, please contact Jon Olsen, Convergence Director of Development.
Contact Info
Follow @CONvergenceCon on Twitter and become a fan of Connie on Facebook
CONvergence web site
Departmental e-mails for CONvergence.
Email the CONvergence Steering Committee
For general questions or if you aren't sure who to contact, you can always use 
info@convergence-con.org.
24-hour Voicemail: 612.234.2845
Please visit our Partner Organizations:
    •  Anime Detour
    •  Fallout Shelter Arcade
    •  Geek Partnership Society
    •  Joking Envelope
    •  Minnesota Zero
Comments