By Shawn Scott Smith| September 26, 2011 | Comments Off on CONvergence/Play Date news.
From an email: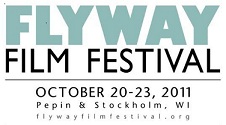 Consider attending and volunteering at this local film festival.  Only an hour and half from the Twin Cities in the beautiful St. Croix River valley, here's a terrific chance to seeindependent films and meet the people who make them.
Convergence Events is partnering with Flyway to bring some of the cast and crew of the film 
Radio Free Albemuth
, based on a Philip K. Dick novel, to the festival, as well as supporting a panel of science fiction authors who will speak after the viewing.
Flyway Film Festival is offering terrific discounts to CONvergence attendees. Order online using the codes provided; or get the same discounts at the festival itself when you produce your CONvergence badge from the 2011 convention.
Screening tickets: Save $2 per $8 ticket (limit 2 per show) and pay $6/ticket using code cvia online or onsite using your CONvergence badge.
Friday Late Night Screening on October 21: Save $2 per $12 ticket (limit 2) and pay $10/ticket using codecvln online or onsite using your CONvergence badge. Includes complimentary beverages such as wine, beer and Joia soda.
Kickoff Gala and Awards Ceremony on Thursday, October 20 from 6 to 11 p.m.: Save $10 per $35 ticket (limit 2) and pay $25/ticket using code cvkog11 online or onsite using your CONvergence badge. Includes free food, beverages and live music.
Screening Passes: Purchase online only. Save $5 per $50 pass and pay $45/pass using code cvscp11. Available through October 19 as supplies last. Valid for any screening and gives you priority seating.
Full Festival Passes: Purchase online only. Save $10 per $85 pass and pay $75/pass using codecvffp11. Available through October 19 as supplies last. Includes entry to the Kickoff Gala, admission to the Flyway Festival Lounge, and is valid for any screening and provides priority seating.
Are you an independent filmmaker trying to figure out how to distribute and market your films? Sign up for the two-day Think Outside the Box Office workshop presented by Jon Reiss. Reiss, named one of "10 Digital Directors to Watch" by Daily Variety, will also deliver the Flyway Film Festival Keynote Address during opening night gala and awards ceremony. If you're a CONvergence attendee, save $25 per $50 early bird registration and pay $25 through an extended early bird registration due date of October 19 using discount code cvwrk11 online. If you register at the door, you still save $25 on the $75 on site registration so you'll pay $50 if you bring your CONvergence badge. Lunches will be provided to all workshop attendees.
Want to experience the festival behind the scenes as well? Volunteer! You'll receive perks such as free merchandise and free tickets to individual screenings all the way up to screening passes depending on how much time you can give the festival. Flyway can even provide some limited free housing in the local YMCA camp cabins if you don't mind sharing space with others. Apply online. Hope to see you there!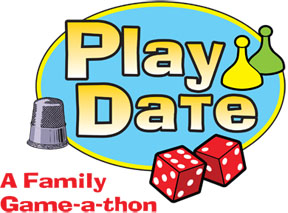 Bring your friends, family, and favorite games to 
Play Date
 – a brand new games-playing event this Thanksgiving Weekend (November 26-27) at the Marriott Southwest in Minnetonka. 
Register now
 and beat the cool kids to it!
Board Games
We'll have hundreds of games on hand – including a full lineup from Fantasy Flight Games and CONvergence Consuite Gaming.
Big Games
Large-scale silliness and pervasive games for all ages throughout the event by Convergence partnerMNZERO.
Story Games
Get creative with games like Happy Birthday, Robot!, Dixit, and Do: Pilgrims of the Flying Temple.
Hospitality
Fuel your EPIC WIN with refreshments at the Snack-o-rama, let your little ones rest in our quiet room, grab a meal in the Marriott's bar and restaurant, or relax poolside.
Group Hotel Rates
Stay overnight and stay warm – take a break from games and winter driving and relax in your room at theMarriott Southwest with our terrific event-rate of $69/night.
Late-Night Programming
Games for the big kids! Make new friends and frenemies with games like Pickpocket, Dirty Minds, and Wits and Wagers – or simply gather and enjoy the evening.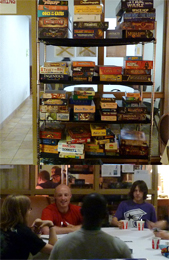 Play Date is looking for a few more volunteers to help kick off our new, all ages games playing event. You can help us lead the way and get an early start on your CONvergence volunteer hours! We need…
Good ideas!
Which games do you want to play at Play Date? Share your ideas on ourFacebook page.
Leaders!
Volunteer to teach people your favorite game or lead an activity.
Innovators!
Do you make games? Bring them to Play Date for playtesting!
Kid-wranglers!
Snack-o-Rama Rockstars!
…and volunteers of every stripe for tasks big and small.
Visit theplaydate.org to volunteer today!
Comments