By Shawn Scott Smith| December 19, 2011 | Comments Off on CONvergence news for December
CONvergence 2012 Registration
Rate Reminder This is just a quick reminder that the registration rates for CONvergence 2012 go up after December 31. The current rate is $50 and will rise to $60 on January 1! We will send another notice three days before then. You can register for the convention a number of ways, so visit the Convergence-Con.org website for more information.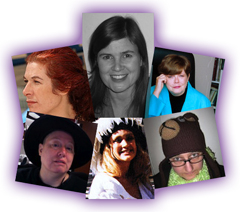 Guests of Honor 2012
To celebrate our theme of Wonder Women: a Four-Day Celebration of the Female Creators and Characters of Science Fiction, we are honored to announce that the following extraordinarily talented women will be at CONvergence 2012!
Sophie Aldred, British actress best known as the Doctor's companion Ace on Doctor Who
Jennifer Clarke Wilkes, game designer for Wizards of the Coast
Lyda Morehouse, local author who writes science fiction under this name and urban fantasy under Tate Hallaway
Sharyn November, professional editor specializing in young adult literature
Tamora Pierce, author of young adult series such as Song of the Lioness, Bloodhound and more
Ruth Thompson, visual artist and returning Guest of Honor
Art Contest

Want to have your artwork featured in publications that go out to thousands of people? Submit your work through March 1, 2012 tocommunications@convergence-con.org to have it considered for our convention Souvenir Book for 2012 (with full credit). Artwork does not need to feature one of our mascots such as the robot Connie or her creator Professor Max, but should reflect the broad spectrum of genres and formats CONvergence encompasses. We're especially interested in artwork tied to our annual convention theme.
Requirements:
Family friendly: PG content only
Line art or grayscale
Send a scan or digital art file only (no original artwork)
Your 2012 Hotel Needs

Our Double Tree room block and the Sofitel room block across the street have been filled. Have no fear! Don't have a reservation? Read this news
---
Convergence Events News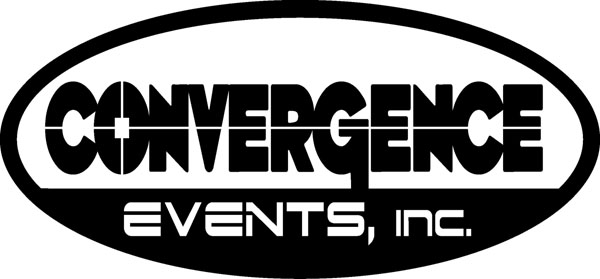 Convergence Events holds annual elections for our Board of Directors. This year our elections are on January 15, 2012. Information on the elections is posted on our organization's website. You can also visit each candidate's page to learn more about them.
Christin "LeXi" Davies
Candidate for Director of Communications
Cynthia Lettermann
Candidate for Director of Community Relations
Daniel "Stitch" Mohr
Candidate for Director of Activities
Michael Lee
Candidate for Director of Activities
Incumbent, board member since 2008
A follow up email will be sent to eligible voters in January.
Voter eligibility is explained in Article 3 of our bylaws.
Comments