By Shawn Scott Smith| April 28, 2012 | Comments Off on CONvergence news.
From their email newsletter!
CONvergence Needs You
Convergence happens because we have an extraordinary amount of talented people who contribute their time and skills to make this an amazing event. We can't do it with out our Volunteers.  We are always in need of more people, like you. If you have an interest in getting more involved please contact us at 
volunteers@convergence-con.org
Currently we have open positions in several departments, as well as needing volunteers to help us move into the hotel:
CONvergence Programming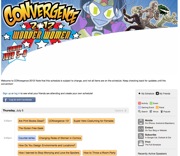 The initial 2012 Programming Schedule is now available online athttp://schedule.convergence-con.org/.  As usual, this schedule is subject to change, but you can get started with your planning today!
Hotel


There are still rooms available Crowne Plaza in the CONvergence room block. The room rate for 2 beds at the Crowne is $101.00 per night + tax, and $121.00 per night + tax for 2 beds on the executive floor. Reservations can be made directly with the Crowne at their site or by phone: (877) 270-1393
Crowne Plaza is located at 5401 Green Valley Drive, Bloomington, MN 55437 | Hotel Front Desk: (952) 831-8000.
Shuttle service will be available for transportation between the hotels.
As always, please feel free to email any questions to hotel@convergence-con.org.

Guarantee Your Reservation


Remember to guarantee your room: once you you receive your confirmation from the DoubleTree, please read carefully as the instructions for guaranteeing your room have changed. You will be referred to Central Reservation to guarantee your room, but they cannot make changes to your reservation. Reservation changes and cancellations should still be communicated to the CONvergence Hotel team by email- hotel@convergence-con.org
CONvergence 2012 Registration
The current Adult Registration rate is $60. On May 15 the Adult registration rate increases to $100.
June 15: Pre-registration closes. All registrations after this date will have to be completed at the door of the Convention.
July 1: Pre-registered member badge pick-up from 2 PM to 8 PM,  in Room 135 at Convergence Events Offices located at 1121 Jackson St NE, Minneapolis, MN 55413.
You can register for the convention a number of ways, so visit the Convergence-Con.org websitefor more information.
No Checks: Please be advised that Convergence will no longer be accepting checks at the convention. This applies to registration, art show, or CONvergence merchandise.
---
Convergence Events News
Play Date Gatherings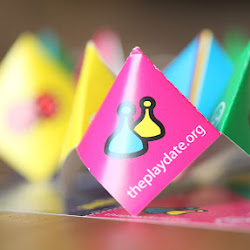 We're doing it a little differently in 2012. Starting April 28 at noon, we'll host day-long Play Date Gatherings at 1121 Jackson Street in room 135. We'll also be doing a number of fundraising activities with the goal of hosting a Play Date Festival in January!
You're invited to come and go to play games on April 28—again, it's from noon to 10, and the last saturday of each month!
If you'd like to volunteer and participate in planning, there's a public Play Date meeting onMonday April 30 at 7pm in room 106A at the Waterbury. Email Play Date's steering committee atpdsc@theplaydate.org
See you on the 28th!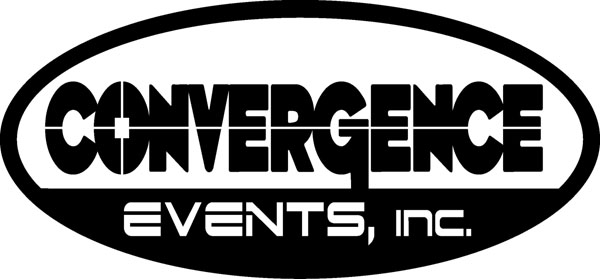 Convergence Events quarterly meeting
The second 2012 quarterly meeting will be 7PM on Monday, May 21 at Mission Control in Event Horizon, room 135.
The planned agenda will be published at convergenceevents.orgby May 16. Email info@convergence-con.org for updates or to request time on the agenda by May 14.

Minnesota Magpie Party at the 70th Worldcon 
CONvergence, along with other Minnesota-based science fiction organizations, will cohost "Minnesota Magpie" room party, celebrating Minnesota Fandom during Chicon 7.  We're looking for people that might be interested in helping out with our party.  Please contact Michael Lee atmichael@convergence-con.org
---
Community Partner News
Convergence is proud to support these and our other community partners
North Star Roller Girls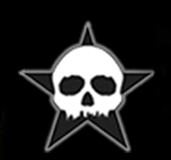 The LAST NSRG bout of 2012 is Saturday, April 28 at the Minneapolis Convention Center. (CONvergence will have a sponsor table there, too!)
Geek Partnership Society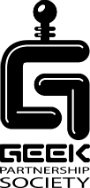 Trivia Contest: the annual GPS Team Trivia Challenge is May 5. Assemble your team today!
GPS is also accepting entries for their annual writing contest until May 15. Seegeekpartnership.org for details. 
GPS hosts an annual charity auction at CONvergence and we need volunteers. Please email volunteers@geekpartnership.org if you are interested!
Joking Envelope presents…
THE SAD VAMPIRE COMEDY HOUR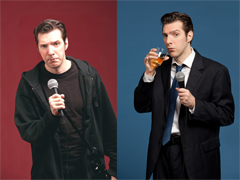 Fridays and Saturdays in April at the Bryant Lake Bowl All shows at 7 PM
Tix $14 in advance/$16 day of show, but you get a $2 discount with a CONvergence badge!
For discounted tickets call 612-825-8949
More info available at http://jokingenvelope.com/live


The 70th World Science Fiction Convention
August 30-September 3, 2012
Hyatt Regency Chicago
www.chicon.org
Guests of Honor include: Mike Resnick, Jane Frank, Rowena Morrrill, Peggy Rae Sapienza, Story Musgrave, and John Scalzi.
Register at chicon.org today!
Follow Chicon 7 on  Facebook (Chicon7), LiveJournal (Chicon7) and Twitter (@chicon_7)
---
Convergence Contact Info 
Follow @CONvergenceCon on Twitter and become a fan of Connie on Facebook
CONvergence web site
Departmental e-mails for CONvergence.
You can join some of our convention departments on Facebook too: Harmonic CONvergence,Connie's Space Lounge and COF2E2 invite you to follow their exploits year-round.
Email the CONvergence Steering Committee
For general questions or if you aren't sure who to contact, you can always use
info@convergence-con.org.
24-hour Voicemail: 612.234.2845
Please visit our Partner Organizations:
•  Anime Detour
•  Fallout Shelter Arcade
•  Geek Partnership Society
•  Joking Envelope
•  Minnesota Zero
•  Nerd-Kon
•  North Star Roller Girls
•  Upright Egg Theatre Company
•  Vilification Tennis
Comments