By Shawn Scott Smith| September 19, 2012 | Comments Off on CONvergence updates
Hotel

Greetings from the CONvergence Hotel Department. We are finalizing arrangements with the Double Tree for the 2013 convention stay, and are preparing to start the room request process.
Here is the pertinent info:
All requests are to be entered on-line using a link that will be provided.
Please be sure to complete all pertinent fields on the on-line form, especially first and last name (we often get requests where the last name has been omitted).
Be sure to click "Submit" once you are satisfied that the form is correct – the request will not be added to the queue if submit has not been clicked.
We will do all we can to meet requests as submitted. Please keep in mind that roosm with 2 beds are the most requested rooms and hence go fast.
CONvergence and the Double Tree reserve the right to make last minute changes.
The process will go live on Oct. 20, 2012 at approximately 3 p.m.
As always if you have any questions, please email hotel@convergence-con.org.

CONvergence 2013 Registration
The current adult registration rate is $50. You can register for the convention a number of ways, so visit the Convergence-Con.org website for more information.
---
Convergence Events News
Play Date Gatherings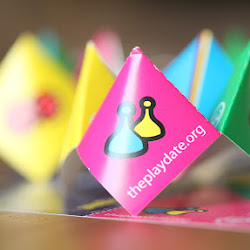 We're still hosting day-long Play Date Gatherings at 1121 Jackson Street in room 135.  You're invited to come and play games on September 29—again, it's from noon to 8, and recurring on the last saturday of each month! Email Play Date's steering committee at pdsc@theplaydate.org
Comments